Modernize and Secure Your Infrastructure With Cloud Migration Services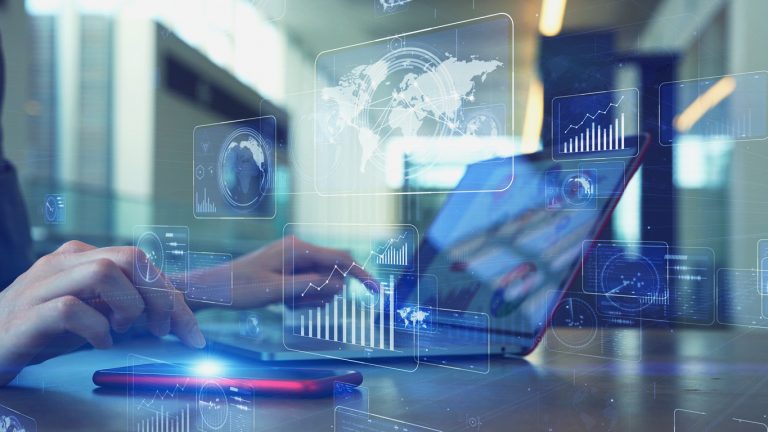 Company For Cloud Migration
Choosing the right type of cloud or data migration, whether it be cutover, stages, or hybrid, isn't always a clear decision. Laminar Consulting offers all types of data migration, and we will gladly take the time to learn about your specific data scenario so you can implement the best solution for your business.
For many companies, one of the most pressing concerns about data migration is how it might affect employees, especially if they're customer-facing. After years of use, employees become accustomed to particular CRM or ERP software, even if they aren't perfect tools. But sometimes these systems become far too cumbersome to continue using, necessitating switching to new systems.
In these situations, data or cloud migration is a primary concern. In rare cases, moving the storage or database is sufficient. These are dream scenarios, because employees won't need to get involved—only the developers and system administrators.
Cloud Development Services
SaaS Application Development
GET IN TOUCH FOR A FREE CONSULTATION
We partner with the leaders of Technology & Digital platforms to create the best possible solutions designed by industry proven professionals.
Why Businesses Are Migrating To The Cloud
Businesses are adopting cloud migration solutions and moving to the cloud environment because of its scalability, reduced costs, flexibility, and complex security. This has led to many organizations adopting a 100% cloud infrastructure. Still, others may find a mixed model beneficial when retaining on-premise IT infrastructure is a primary concern.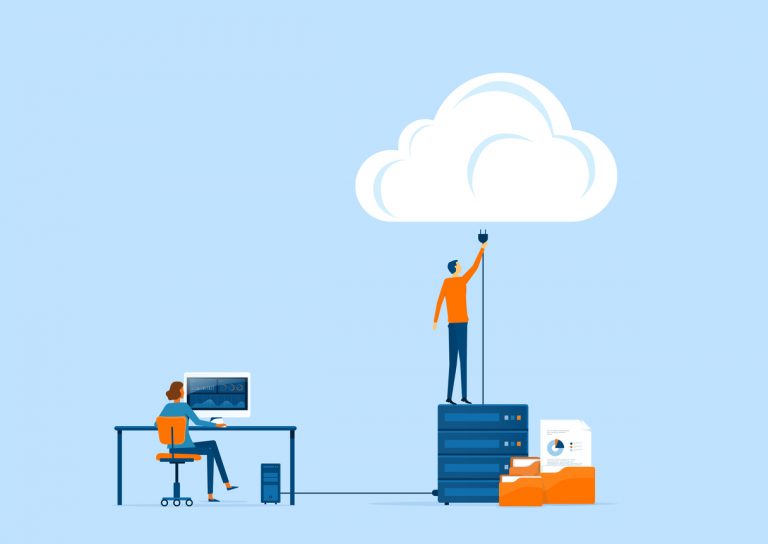 Why Choose Laminar Consulting For Cloud Migration
The team at Laminar Consulting always clarifies the migration process before we begin migrating data for our clients.
During the migration process, we can move an organization's applications and data to cloud services. We can also migrate a business from one cloud provider to another, for example, moving data from Microsoft Azure to AWS infrastructure.
A successful cloud migration can deliver numerous business benefits. Let's unpack why enterprises are making the move.
Migration Scenarios Laminar Can Assist With
The right migration plan is crucial because it can affect everyone in the organization, potentially increasing labor costs due to staff needing to learn new systems, risk of data loss, and maintaining efficient workflows across departments.
Cloud migration scenarios can be classified into three different methodologies:
Cutover Migration
With cutover migration, company staff works with the existing system while a whole new one is being developed. Once the new platform is ready, a day is set for cutting off access to the old system and taking the new one live. This can be disruptive to organizations, which is why some refer to this method as the "Big Bang."
Staged Migration
Hybrid Migration
Laminar literally means a state of a fluid in a smooth motion, like water flowing in the same direction and at the same speed. It is the opposite of turbulent. And that's what you want for your business, a smooth digital transformation and cloud migration that does not lead to upheavals.
Our approach is based on years of experience and migrations. We know what works and what doesn't. Our deep expertise and proven methods in cloud migration mean a smooth transition for your company.
While working in the cloud has numerous benefits, getting there is a step-by-step approach. It's the only way to ensure a cloud migration that limits any disruption to your business.
We know that cloud computing represents a solid return on investment. We also know that the cloud migration strategy must be well-planned to avoid wasting significant cloud spend over long-term use. Optimizing the use of the cloud is a top priority for our cloud migration consulting team.
Whatever data migration strategy or system is right for your business, we will help you understand the process so you can make the wisest strategy for us to implement.
Our clients come from different industries, different sized operations, and different business plans and goals. We approach each of these very unique enterprises with a fresh approach that's custom-tailored to their needs.
At Laminar, our detailed cloud migration strategy plan takes into account your unique needs, budget, and timeframe.
We ensure your organization will function properly after your data migration through tests and reviews that ensure the ideal solutions and implementation.
To discuss your specific needs, contact us at Laminar Consulting today.
GET IN TOUCH FOR A FREE CONSULTATION